NUMBERS

the latest supernatural thriller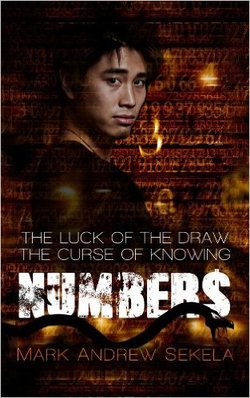 It takes true bravery to risk your life to save another's, but nothing less than extraordinary valor is required to give your life for another's.

Kodiak Pierson couldn't wait to rid the world of another war criminal. A Canadian Forces elite sniper, Kodi had never missed a target, but when he pulled the trigger on a routine mission in Syria, he hadn't shot a general - he had killed his career.

Distraught and unable to shake his anguish, Kodi is discharged from the military, losing the only job he has ever known. Back home in Vancouver, Kodi struggles to provide for his family until a near-fatal accident leaves him with a mysterious ability.

Kodi's new power quickly attracts the wrong kind of attention, and it is not long before his world is shattered again by Min Leung, the heinous leader of the Snakehead gang.

Cornered by time in a war to save everything he loves, Kodi is forced to make a choice—confront his demons or fail in the most critical mission of his life.

---
---
the convergence series


The Convergence Series is more than the usual thriller and is certain to make your mind race as fast as your heart. The paradoxical link between science and religion begins in the opening pages of the first novel Hidden, rapidly accelerates in the second novel Hunted, and rapidly accelerates in the second novel Hunted

---